As the busy summer travel season approaches, Turkey's tourism industry is struggling to recover from the devastating earthquakes that impacted the country in February and killed more than 50,000 people.

A new report from Reuters today says the earthquake has given tourists pause when it comes to booking a vacation in the country. But revenue from the industry is especially critical at a time when the country is seeking to tackle a $48.8 billion deficit.

Hotel bookings of two nights or more in Istanbul were down 7 percent compared to 2019 in the weeks leading up to the earthquakes. But now that figure has increased to 31 percent below 2019 levels, according to research from ForwardKeys, reported by Reuters.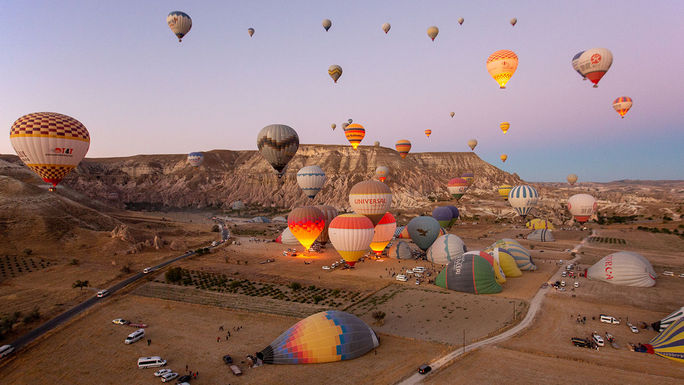 The lack of hotel bookings results in less revenue for both those employed in the travel industry and the country's economy as a whole.

"After months of excellent performance, when the country was leading the travel recovery in Europe (after the COVID pandemic), international tourism to Turkey is clearly taking a nosedive," Olivier Ponti, vice-president of insights at ForwardKeys told Reuters.

In the weeks and months leading up to the February earthquake, officials in Turkey had their sights set on a strong year for the tourism industry as the pandemic faded into the rear view mirror. And the data supported such hopes. Foreign visitors arriving in Turkey had increased a healthy 80 percent year-over-year to 44.5 million in 2022, according to Reuters.

Now, as the rest of Europe experiences solid bookings, Turkey lags behind.

"The year started strong in terms of bookings, but it became sluggish after the quake. Now bookings have recovered a bit but have not reached their previous pace," Kadir Ugur, chairman of Germany and Switzerland-based tour operator Bentour Reisen, which specializes in travel to Turkey, told Reuters. "People are gripped by fear when you say another big disaster is waiting to happen in Istanbul."

Upcoming elections in the country may also be impacting the travel industry. The elections, scheduled for May 14, may be causing fear of potential disruptions as the country's president faces the biggest political challenge of his two decades in office.

Local hoteliers told Reuters that while bookings had started to recover in April, they are especially low for the first few weeks in May.

But not all areas of the country are suffering. In Turkey's Mediterranean resort areas, which were not impacted by the February earthquakes, foreign arrivals to the resort area increased 54 percent in March, year-over-year. That marked a record high. The vast majority of those visitors came from Russia, while others came from Germany and Britain.
For the latest travel news, updates and deals, subscribe to the daily TravelPulse newsletter here.
Source : Travel Pulse